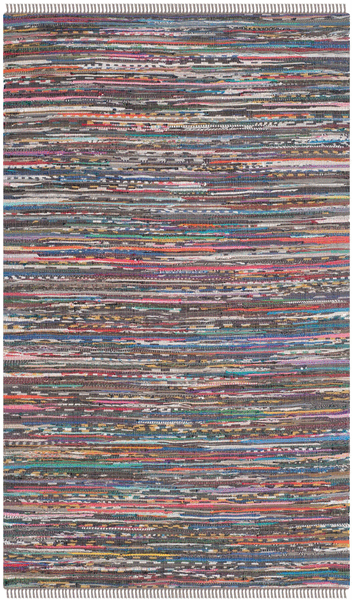 Safavieh Clearance Rag Rug RAR125A Rust Rug
Save 40%
From $18.90
Weave:

Rag Rugs

Item:

Rug

Brand:

Safavieh Clearance

Country:

India

Collection:

Rag Rug

SKU:

RAR125A

Color:

Rust

Accent Color:

Multi

Styles:

Casual, Country, Folk

Product Usually Ships From:

NY

Fiber:

Cotton
Free Shipping in the contiguous United States!
--> Hover to view ETA + Sizes
A beloved American craft gets a fashion update with a chic cotton pile Rag Rug collection that injects trend-right color into a historic, timeless look. Perfect for casual rooms, these vibrant, textural rag rugs are woven by village artisans in India.
The color descriptions and images shown have been supplied by the manufacturer. The actual pattern may vary as it is scaled to fit each rug's size and shape. All sizes and colors are approximate. We encourage all customers to view these products in person whenever possible. We cannot be held responsible for individual monitor settings. If you are unsure of the true colors, please contact us, we are here to help.
This item qualifies for
Free shipping to the 48 contiguous United States!
110% Price Match Guarantee

100% Secure Checkout
24/7 Customer Support